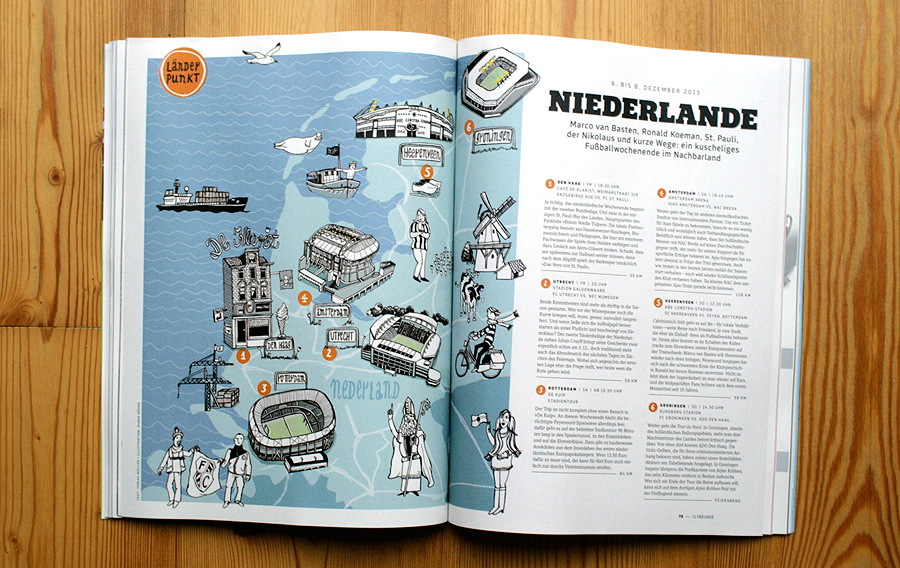 Illustration Länderpunkt Niederlande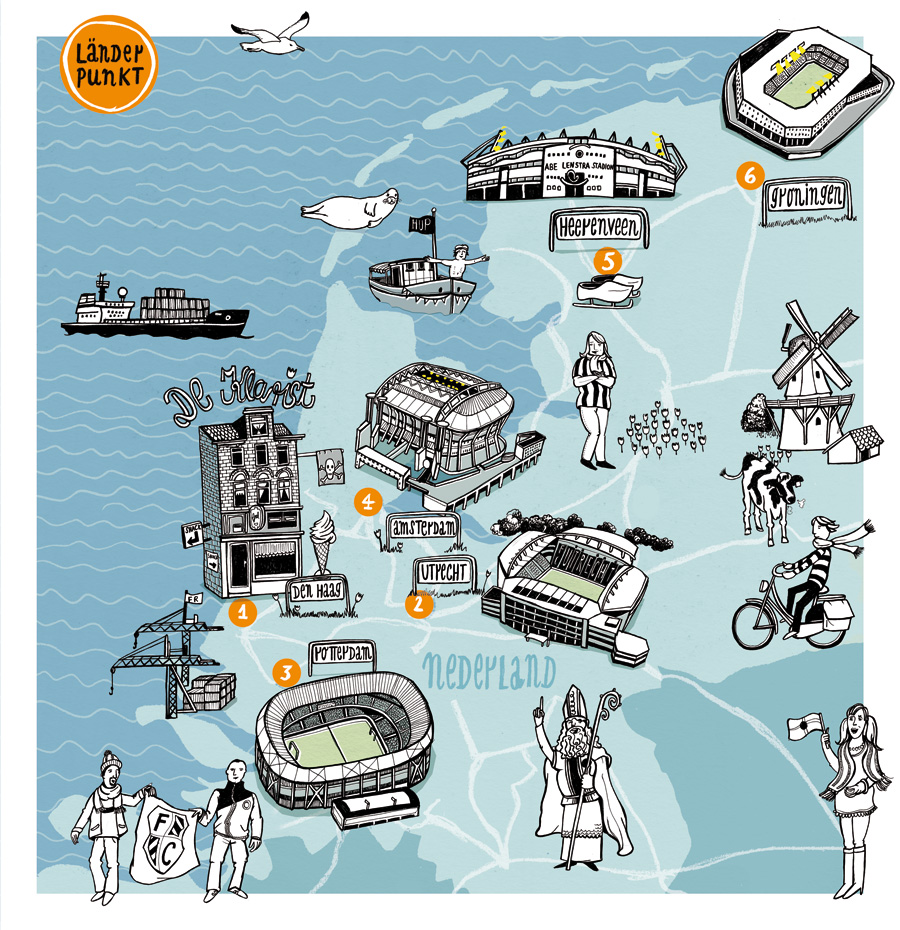 Illustration für die Groundhopping-Serie Länderpunkt in der 11 Freunde. Diesmal steht eine Nikolaus-Tour in die Niederlande auf dem Plan.
Geheime Info am Rande: Diese Illustration für die 11 Freunde enthält eine winzigkleine nichtessbare Hommage als Dank für den steten Strom neuer wunderbarer riesiger Exemplare aus dem orangefarbenen Nachbarland.
…
Groundhopping with Sinterklaas in the Netherlands: Illustrated map for 11 Freunde
Secret information: This illustration contains a hommage to the wonderful Dutch Giant Icecream Cones that are steadily being delivered to my growing collection.